Review Detail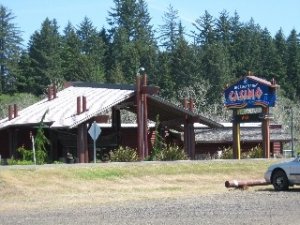 Report from James M, July 2009  
Very small casino - slots - No card room - 3 card tables only (blackjack, pai gow, 3 card poker). Parking lot is too small for RVs BUT they have built a 17 space park in the parking lot across the street. Electricity and water only - no sewer or sewer dump. Charge $7.00 no hookup or $15.00 hookups.

Buffet is a really good deal. Lunch on some days is $2.99 with players card. Dinner on Wed which is Seafood Night was $5.99. Nothing fancy -just simple food i.e. shrimp, clam strips, fish, fries, onion rings (all fried). Plus chicken (fried and grilled). Had potatoes and vegetables. Salad Bar also. Just 3-4 desserts. Drinks free.

Comments