Review Detail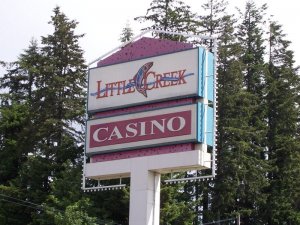 This RV park is very conveniently located within 100yards or less from the main casino building. The Tribe built it in the past couple of years and did a great job of putting in a wonderful RV parking area with full hookups (30&50amp hook ups, water, septic and cable TV with WiFi access) at all sites. They range in size from 20'-60'. Good Sam Members get a discount, average is around $35, lower in winter, higher in summer. Quiet unless you are along the very back row that's next to the highway. You can also dry camp in an overflow parking lot next to the RV park at no cost what we were told by another person who was parked there..
Staying at the RV park gives you access to all the hotel amenities as well.
Overall, we have stayed here 3 times and will certainly stay here many more times in the future.
Comments