Review Detail
3.9
3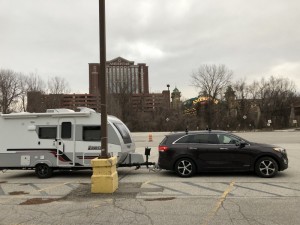 I called when I got there at 4:00 to make sure I could stay overnight where we were parked. I was told no problem.
There was 2 other RV's there also.
At 10:00 they knocked on the door and told us we have to leave by 3:AM when the casino closes.
Comments