Vernon Downs Casino and Racetrack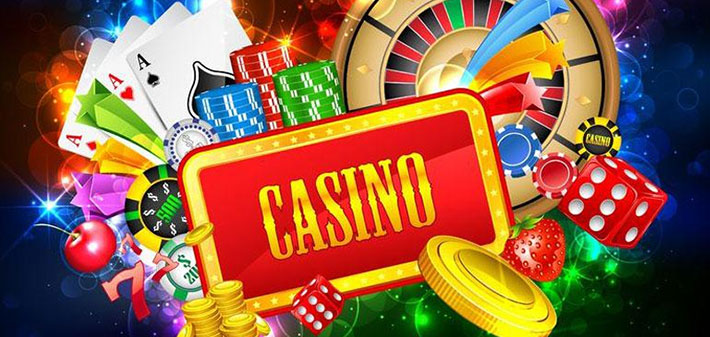 Vernon Downs Casino and Racetrack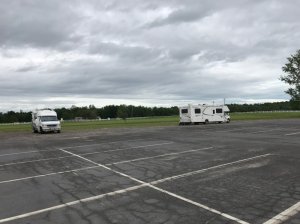 RV Parking and Camping Information
Overnight RV Parking Allowed:
Parking Area Description:
Huge gravel lot. Nicely level. Casino closes around mid-night so very quiet till morning.
Campground Information
Big Rig Friendly:
Casino Information
Liquor Comped to Players
Types of Gaming
Slots
Video Poker
Race Book
Live Horse Racing
Overnight RV Parking IS Allowed.
Map
User reviews
Small-Scale Casino, Fine for an Overnight
If you're in this part of NY State and looking for a spot to boondock for the night, this is not a bad choice. The lot is level and spacious. There is a large lawn, away from the parked cars, that was great for exercising the dog. There was strong cellular service for both Verizon and T-Mobile. If you like the trotters and you're there on race nights, again its a good stop. The casino itself is *very* small, offering only penny slots as far as I could determine. As for dining, there is a buffet and there is Mr. G's restaurant connected to the hotel: both of these are also small. If you're there on a weekend, be prepared to wait. Mr. G's had some good menu items, but the execution was kind of meh. Not a destination for a casino, but a fine night's stopover in the Utica / Rome area.
Acres of level parking on gravel lot
July 2016
Plenty of level parking anywhere on the gravel surrounding the blacktop parking areas.
Harness Racing Friday and Saturday on adjacent track.
Slots only casino with snack bar and buffet restaurant.
Closes from 3am till 9am.
9/3/15 - Huge gravel lot.
Huge gravel parking area, very level and very quiet. When I checked in with security there were no limitations given on my stay, however, on day 3 someone asked about leaving the trailer during the day - I think they've had some bad experience with truckers dropping trailers for extended time. Otherwise, a very nice little slot casino to play in, horses to see and great location to see Fort Stanwick and other area attractions.