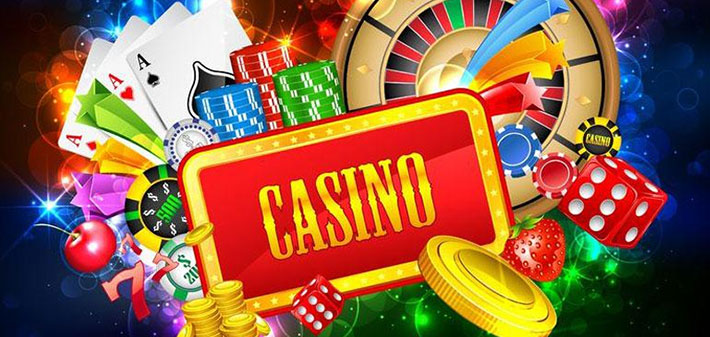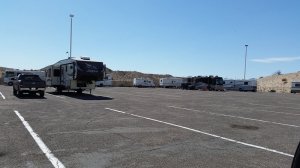 Location
Directions:
RV Parking is across the street form the casino.
RV Parking and Camping Information
Overnight RV Parking Allowed:
Parking Rules:
Overnight RV parking is OK - Must Register with a $5 fee. Dump Station is available for $5.
Parking Area Description:
Large paved lot next door to the gas station and convenience store. Register for RV Parking n the convenience store.
Casino Information
Types of Gaming
Slots
Video Poker
Table Games
Sports Book
Keno
Overnight RV Parking is OK. Dump station is also available.
Map
User reviews
While staying at another casino in Laughlin, we checked out the RV Parking area here. Large level area with about a couple dozen RV's there. Although signs state the limit is 14 days, many RV's had permits allowing them to stay for at least 60 days. The RV dump and water is behind the store. While it was open, there was a temporary fence at the exit to the dump. You would have to back-out after dumping. Although there's plenty of places for free overnight RV parking in Laughlin, this is a good choice as it's quieter and away from the casinos. Not a bad deal for $5 a night. However, Tropicana is also $5 a night and you get to use the dump for free if you pay for a week.
Since we have quite a few Total Rewards points on our Harrah's cards, we usually stay there (free food). It gripes me to pay for a place to park so in the past we told them we were hotel guests (sometimes we actually were). The last time we did this they sent us to the parking lot with the buses and trucks. So this time we decided we would bite the bullet and pay the $5 parking fee. When I checked in they wanted vehicle registration, insurance policy, driver's license, passports, birth certificate, mother's maiden name, marriage license, six forms if ID -- OK, I am exaggerating a little but not much All this just to park in their lot overnight, plus the $5 of course. I looked at Lucky Lucy and said why don't we go to Pioneer where they appreciate our business and give us free dry camping. So we did.