Review Detail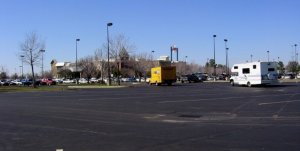 Report from Karen B, Feb 25, 2008

This casino is located a little out of the way, along an industrial canal. It's only about 15 miles from New Orleans so it's a good place for overnighting when visiting the city but getting to it is a bit confusing. Make sure that you have a good map or directions.

After turning into the casino, make a left at the stop sign and go through the parking lot until you come to the section with extra long spaces. Security makes regular rounds of the parking areas. The shuttles run frequently but it isn't a long walk to the casino.

The casino has table games on the first floor and a good variety of slot machines on the second and third floors. Video poker tables aren't good.
Comments