Meskwaki Casino Resort & RV Park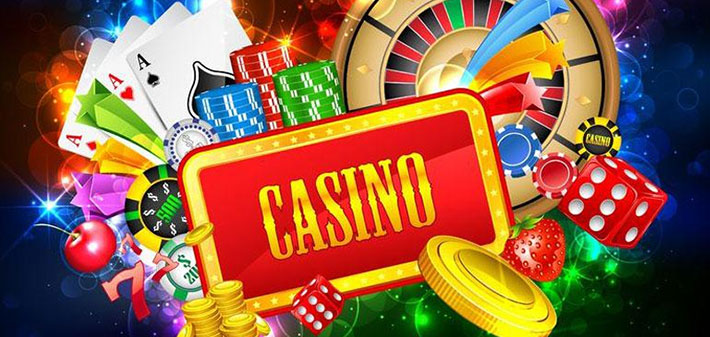 Meskwaki Casino Resort & RV Park
Hot
Campground Information
Amenities:
Dump station, very nice and clean shower, laundry facility and ice machine. Potable water available to fill tanks.
Campground Information:
RV Park, Electric only, also allows free overnight parking in lot, see reports. $19.50/night
RV Park
Overnight RV parking is OK
Map
User reviews
Stayed in mid October. Three other campers so had it pretty much to ourselves. Shower/bathroom clean but only have two for the entire park. When rv park is full that could be an issue. Laundry room was clean and well maintained. Electric only, cost still $19.50. Park was quiet, not sure what it would be like when it is busy. Large fields for the dogs to run around in. Concrete pads but they were not level. Would stay there again if ever in the area. It did seem like an out of the way casino though.
Stayed one night in the RV park. Would suggest asking for a back row site as we were bothered by lights in the parking lot. Otherwise a nice clean park. Sites not too close. We had a prime rib buffet for $10 each. My husband said it was the best prime rib he had ever eaten. Of course, to me it looked like it should be still mooing, but that's just me. I had some tasty shrimp, Swedish meatballs, teriyaki chicken and pecan pie! Would certainly go back if we were in the neighborhood.
Stayed in their RV lot. Nice level pads, surrounded by grass, with electric hook up only. No water on site and no sewage connection, but you can get water from a hose at the exit, and there is a dump station. There is also a very nice and clean shower, laundry facility and ice machine. All that for $19.50.
Did not eat there, but played the machines a bit and found them rather loose!

report from Karen B., October 22, 2008

We stayed overnight in the lot behind the casino, close to the campground. The lot in front of the casino is very large and would also be okay but we figured it would be quieter in the back. We asked at the campground office whether there was a fee for using the dump station and they gave us permission to use it free of charge.

This is a great casino if you enjoy playing slots. They have a huge variety, from the latest games to old favorites. It's also very roomy and there's a big non smoking section. An added plus is that the machines seem to be set pretty lose. We played for hours and actually came out a little ahead. There are banks of video poker machines scattered around the casino but the best I could find was 8/5 JOB.

We had sandwiches at the food court - a little bland and boring. Very nice employees.
- report from Cheryl, July 2007

Brand New RV park with approximately 50 paved sites. $15 per night. All sites have electric ONLY 30 & 50 amp. There is a dump station and water station. NO FIRE PITS or Camp fires allowed. Shower/Bath facilities was nice and clean, but only accommodates one person at a time. There is also a laundry area.

RV park guest can use the hotel amenities (Pool, exercise room, game room, etc). RV park is located in the back of the casino and hotel. It is a easy walk to the casino.

The casino was fairly large with over 1668 slots. Buffet offers on Wednesday nights 5-10PM, a 16 oz.T-Bone steak dinner for $10.95 which included the salad and dessert bar. The food was tasty. There is no bars or alcohol beverages allowed in casino or hotel. No entertainment events as of yet. We didn't really win any money, just enough to keep us playing. Open 24 Hours.