Review Detail
3.8
7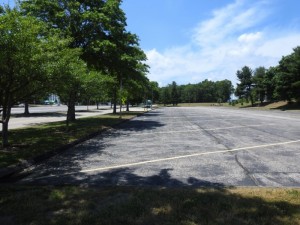 Foxwoods casino is an organization that has degenerated in recent years as have many East coast casinos. Foxwoods used to allow RV parking where the MGM towers were built a few years ago. This area was pretty decent, reasonably level and accessible. After that, they moved the RV parking to the Rainmaker area. You could find an area at the lower end of this lot that would be reasonably level. Then they (last year) took the lower end of this lot to put in an overpriced gas station (no diesel, no discount). Now the only area left is steeply inclined and not considerably roomy. The roomy issue doesn't seem to be much problem as most RV'ers have gone off to Mohegan Sun nowadays.
Inside, you will find substantial areas of the casino closed off, most notably the no-smoking area. Fewer patrons, so overcrowding is no problem. We found the pay tables pretty dismal on the VP machines. As always, the poker room is one of the best anywhere. Restaurants are pricey as are the gift shops. I paid $4.00 for a candy bar. Shouldn't be eating those things anyhow. Our feeling is some food quality issues have shown up, such as this is the worst Fudrucker's I have ever eaten at. California Pizza kitchen and Veranda are always top quality. So all in all, small motorhome or trailer, OK. Big rig, you won't get level. No hook ups. Sometimes there are some pretty dreadful rigs in their parking lot. It is free.
Comments
1 results - showing 1 - 1
We were told by a local the gas prices must be higher than the nearest local gas station to avoid the casino station taking the business from the surrounding area. It makes sense. I did not personally research the validity of that reason. Just passing on info the locals believe to be true.
1 results - showing 1 - 1