Review Detail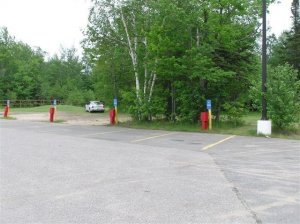 Report from Norm Payne, August 12, 2010
See Ya' Down The Road
http://www.seeya-downtheroad.com
 
There are about eight back-in sites on the back of the parking lot on the right side of the casino. Each has 50-30-20 amps, but there is no water or sewer. There is a state park campground across the highway where campers can dump and take on fresh water for a fee. The sites are on pavement and are short, but we stayed in a 41' motorhome and didn't stick out too far in the parking lot.
 
It is a small casino, but they freely handed out vouchers after we played slots one night. We got one free lunch, one free breakfast and other discounts in the restaurant, plus free slot tokens for being seniors. There is no time limit on how long campers can stay.

Comments