Review Detail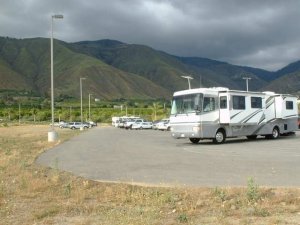 Report from Dana H., January 21, 2008

Casino Pauma had a nice open parking lot and I could tell immediately that I wouldn't have any trouble getting in and out. When I got closer to the lot, there was a sign that said RV Parking with an arrow to the right. I was pleased to see that they had a full row of RV spots along the edge with an empty field that was perfect for dog walks. (I didn't have my dog, but made a note of it anyway) There was a few RV's utilizing the RV spots as were quite a few cars. There was plenty of regular parking so there was no excuse for it.

I made my way into the casino and everyone was very nice and friendly. I walked around a little bit and put a few bucks in their machines. I then realized that there were no high dollar slots. I usually play $1 and $5 and sometimes quarters. Everything seemed to be 1 cent and nickel slots. The place was a bit on the smaller side. I decided to continue on to the Harrah's down the road and see what they had to offer.
Comments