Review Detail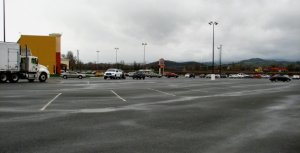 report from reader Karen B, March 3, 2009

There aren't any signs for RV parking so we just parked in the far left corner, along with several other RVers. Level, paved lot, plenty of room. It was very quiet, just the frogs croaking all night.

This was a short overnight stop for us so we didn't check the casino out very much. It's medium sized and has a good variety of slot machines but just a few banks of VP - best play that I could find was 8/5 $1.00 JOB. Their website says that they have a RV park but we didn't see any sign of it so we're not sure where it's located.
Comments