Review Detail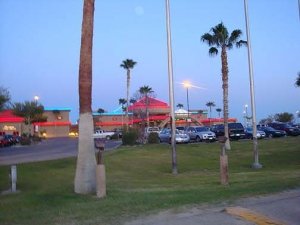 Friendly almost city-center
Great place to park ... level, spacious, some great bushwhacking and trails to the river for the dog, exactly one mile to walk to Yuma's Historic downtown. Parking lot adjoins a small park with an inlet from the river well-stocked for fishing.
Officially you are allowed 48 hours, but they don't seem to be very organized in enforcing that. If you show a Casino Card and play a bit, they will not ask you to leave.
We met some who said they were planning to stay a couple of weeks (???) and had no intention of using the casino, nor the dining room ...???? Sorry, those are the types who ruin it for the rest of us. .....

BTW ... breakfast special is very good for $3.99. Haven't tried the restaurant for anything else.
Casino IS very smoky.


Comments