Review Detail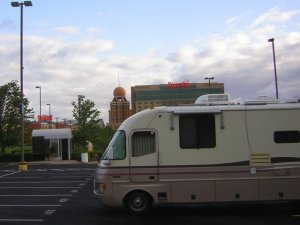 Great Location For a Few Nights in St Louis
This casino is well located near the interstate for a few nights in St Louis. Take the second exit on the roundabout to get to the big rig parking area. It is fairly flat. You don't need to register, but security did appreciate that I called and asked for permission. I stayed three nights and they said that was not a problem.

The casino seemed pretty average, lots of slot machines, with half of the casino not allowing smoking.

The buffet has lots of tasty offerings, but you need a big appetite to get your money's worth as it is nearly $20. I liked the variety of choices and that there were healthy options (eg. I had a choice of baked or fried chicken).
Comments