Review Detail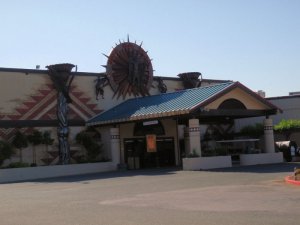 We spent the night here in May 2015 in a RV
The staff and security were outstanding. When you arrive check with them and they will tell where to park, on the top of the lot,this way their cameras can see you, it is a short walk to the casino.
We were there mid week and it was not busy at all,the place is clean and uncluttered. There are many 1cent slots as well as others. The only drawback is there is a lot of the newer "video" type of machines that are confusing. I like the old style 3 wheel types, there is a good assortment them. They were not very loose.
We had a great meal in the Pepperwood Restaurant,try their Prime Rib,their seasoning is amazing. I will be back.


Comments