Review Detail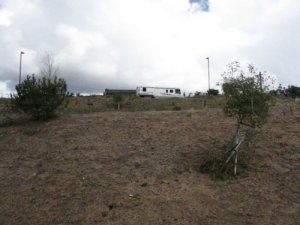 Very quiet HUGE parking area one level up the hill above the Casino. We were the only rig there and had a nice shade tree and literally oceans of space to ourselves. Nice view of casino & hills from the parking area. You can even hike the surrounding hills right from the parking lot. Security will come to check you in. One night is no problem...just need permission for more than one night.
We didn't eat in the Casino so don't know how the food is, but you can get a a free buffet if you sign-up for the Player's Club (look online for a coupon).
Casino itself is OK. A bit too smokey for me, but lots of slots.
Nearby Golf Course is very nice.
Comments