Review Detail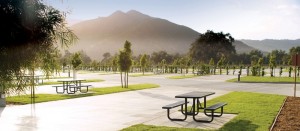 report from Shelley, July 2007

Visited Pala on 7/20/07. The road is somewhat windy but only about ten minutes to the casino from Interstate 15. Only two turn outs on the way to Pala. Use them the traffic was heavy. I suggest you go in the first driveway you can (before the parking structure) and then go down three or so rows, turn right and then go all the way back in the right corner by the horses to park. There is a dirt/gravel lot that can kick up a lot of dirt. Drive across the dirt into the South West corner of the second paved lot. Small area but it didn't get full until Sat night. If you get stuck being surrounded by RV's and little cars you can always ask and the security guy he will open the gate to let you out.

The buffet was good and they let us use the coupon for buy one get one free even though it was expired. Good selection of food. a quick deli, a noodles place and a steak house too. All very well priced. We went out by the pool. If you take your towels with you your fine. The pool is for room guests only but the girl said were fine as long as we didn't ask for towels. Quite a few kids but over buy the Jacuzzi is pretty quite. Overall a pretty good weekend. Hope you have fun!
Comments