Review Detail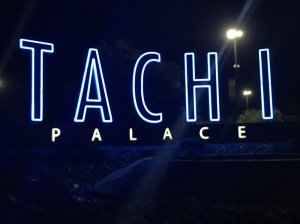 Construction fences on most of lot 2 and part of lot 3. Still lots of parking space in lot 3. Frequent golf-cart style shuttles, but it's not much of a walk without. Construction noise and trucks durring the day.

No non-smoking gambling, players club gives same discount as senior at the buffet and no free play or joining perks.

Buffet was OK, but I've had much better for cheaper.
Comments