Review Detail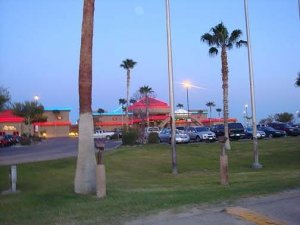 -from Just Wanderin', March 20, 2010
We stopped by just to check this casino out and, of course, to see if they offered any incentives for free play. Paradise is on the same computer system as the Quechan so if you have registered at Quechan, you won't receive any bonus' from this casino.

There is a huge difference between the two. Paradise Casino is an older casino. It is dark inside and seem cramped. We didn't particularly care for the atmosphere since it was so dreary inside. The casino is difficult to find. Thank goodness for a GPS.

RVs are parked on the side in rows. They have a huge area marked off. There had been some rain in the area and puddles of water and mud was evident.

We can't rate this casino since we only drove through the lot, walked inside and left. We probably wouldn't return but wanted to post a picture.

Comments